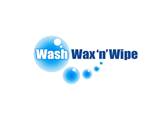 The new Wash Wax 'n' Wipe website is just around the corner!
Our new website will be complete very shortly!

If you wish to make a booking or need to contact us in the meantime, please send an email to info@washwaxnwipe.com.au. Please include your name, best contact number, car make and model, what service you're after and/or any queries you may have.

We look forward to hearing from you!